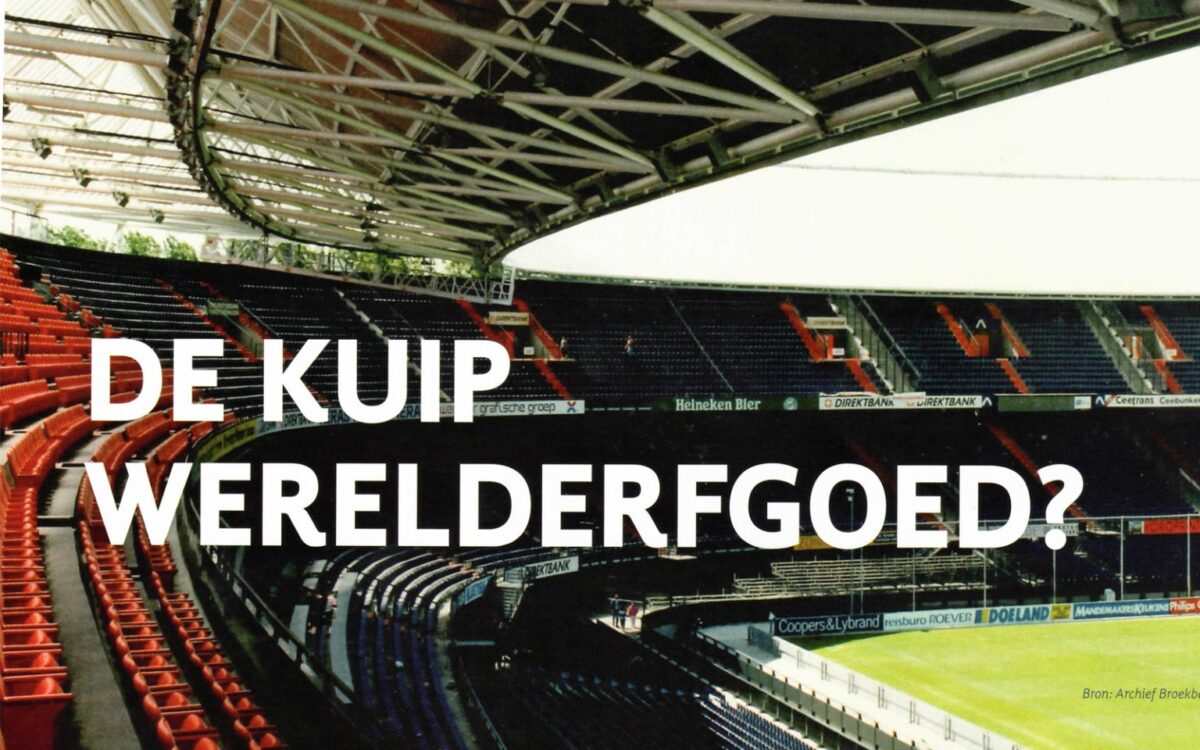 Architect directors Meindert Booij and Aldo Vos discussed De Kuip with heritage association Heemschut. The stadium of Feyenoord was built in 1936 by Broekbakema, then led by architect Leendert van der Vlugt and civil engineer Johannes Brinkman. The conversation was about the original design, the modernisation during the 90's and the question of the future of the monument.
At the time, the stadium was designed from a functionalist perspective, as counterpart to the ornate Olympic Stadium in Amsterdam, which was built just a few years before. As a result, the focus did not lie on the aesthetic qualities, but completely on the experience of the spectator: "Stadiums are usually a field with stands, but De Kuip is a theatre with a grass stage.
Click here to read the full article.
Or here to go directly to the project page of Stadion Feyenoord.