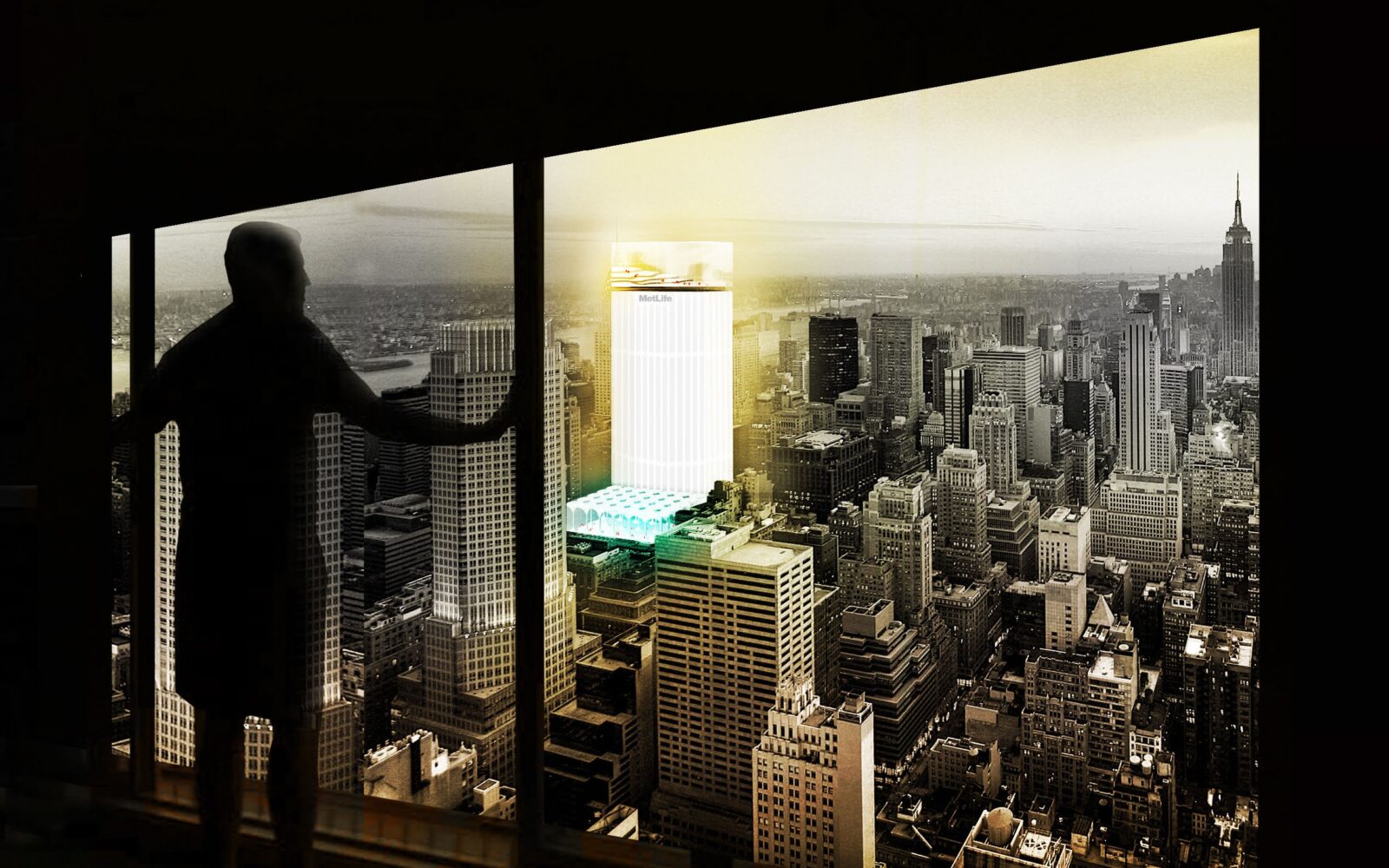 Reloaded
A fully renewable building with seasonal storage
Broekbakema submitted a competition entry for the renovation of the Metlife Building in Manhattan, New York City.
The Metlife building will be a zero waste and zero energy building. The city and people of New York produce a lot of waste and use a lot of energy. Energy is lost through poorly insulated buildings, outdated installation concepts and unawareness. With our transformation we want to make a change. We decided to renew the Metlife building with resources harvested from the nearby ocean. Renewable plastics from the ocean are used to make a new facade and salt and water are used to create a hot and cold storage. This will transform the building into a 'battery building'.
Designed to preserve and absorb energy, we regard Metlife as a prototype. Future cities should all be constructed out of fully renewable resources and should be able to store energy.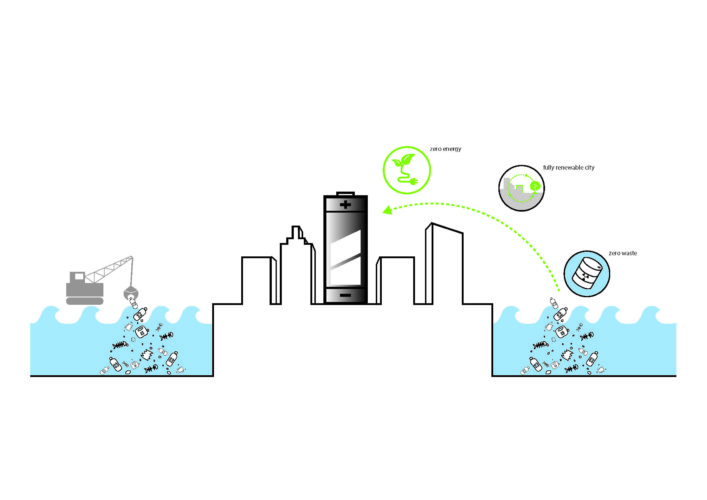 We want the people of New York to experience our concept in a literal way to make them more conscious about energy. So we added two spaces to the existing building that function as a seasonal hot & cold storage: a salt spa on top of the building and an ice skating venue in the plinth. These two functions will give the existing building and midtown Manhattan a new attraction point.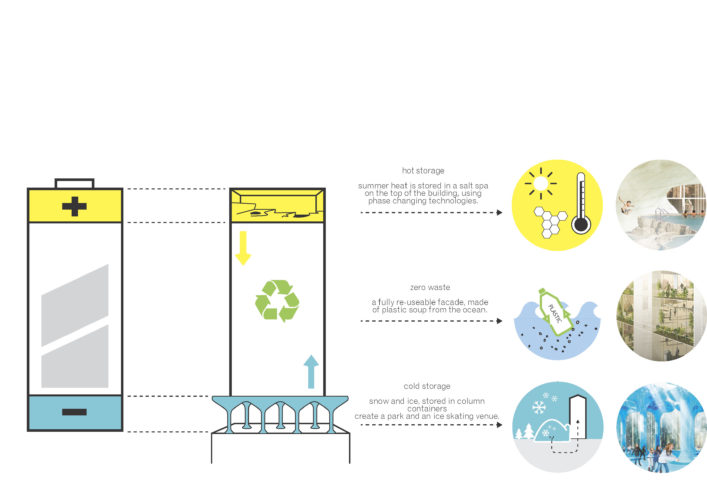 Envision a hot day in NYC during a heat wave. Then, the feeling of a cold breeze on your skin. The sudden temperature variation brings a moment of happiness. A salt spa on the rooftop lets you experience the hot storage concept. Instead of the more conventional approach of putting energy storage underground, we decided to integrate it into the building. Then, it starts to function not only as a heat source for the office spaces underneath but also as a place to enjoy some leisure time.
Also for the cold storage we envisioned a lively recreational area. The existing column grid of the building underneath will be used to store snow and ice that is removed from NYC's streets in winter. This cold storage is the minus of the battery and will be used to cool the building, later in the season. In summertime this urban forest will provide a nice shaded area, where in wintertime the place will be transformed into an energetic outdoor skating venue.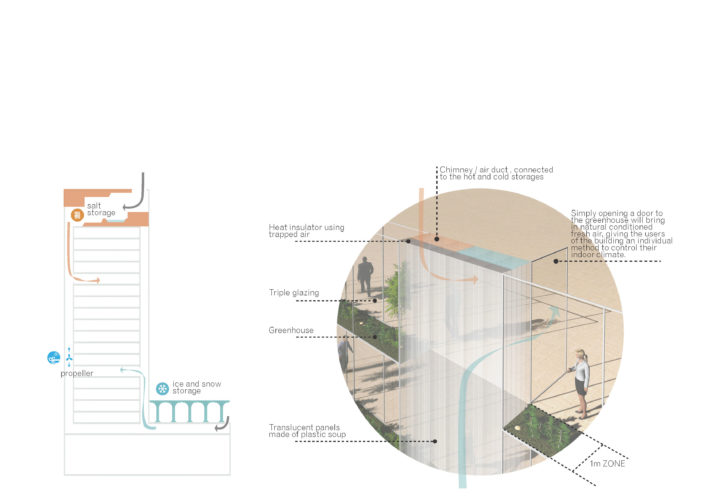 Hot or cold air flows from the storages through chimneys that surround the building. A simple propeller ventilator is used to change the direction of the air flow, depending on the season.
The facade consists of a repetition of greenhouses and vertically stacked translucent panels that work as a chimney, connected to the hot & cold storages. The greenhouses are 'raw' climates in front of the offices.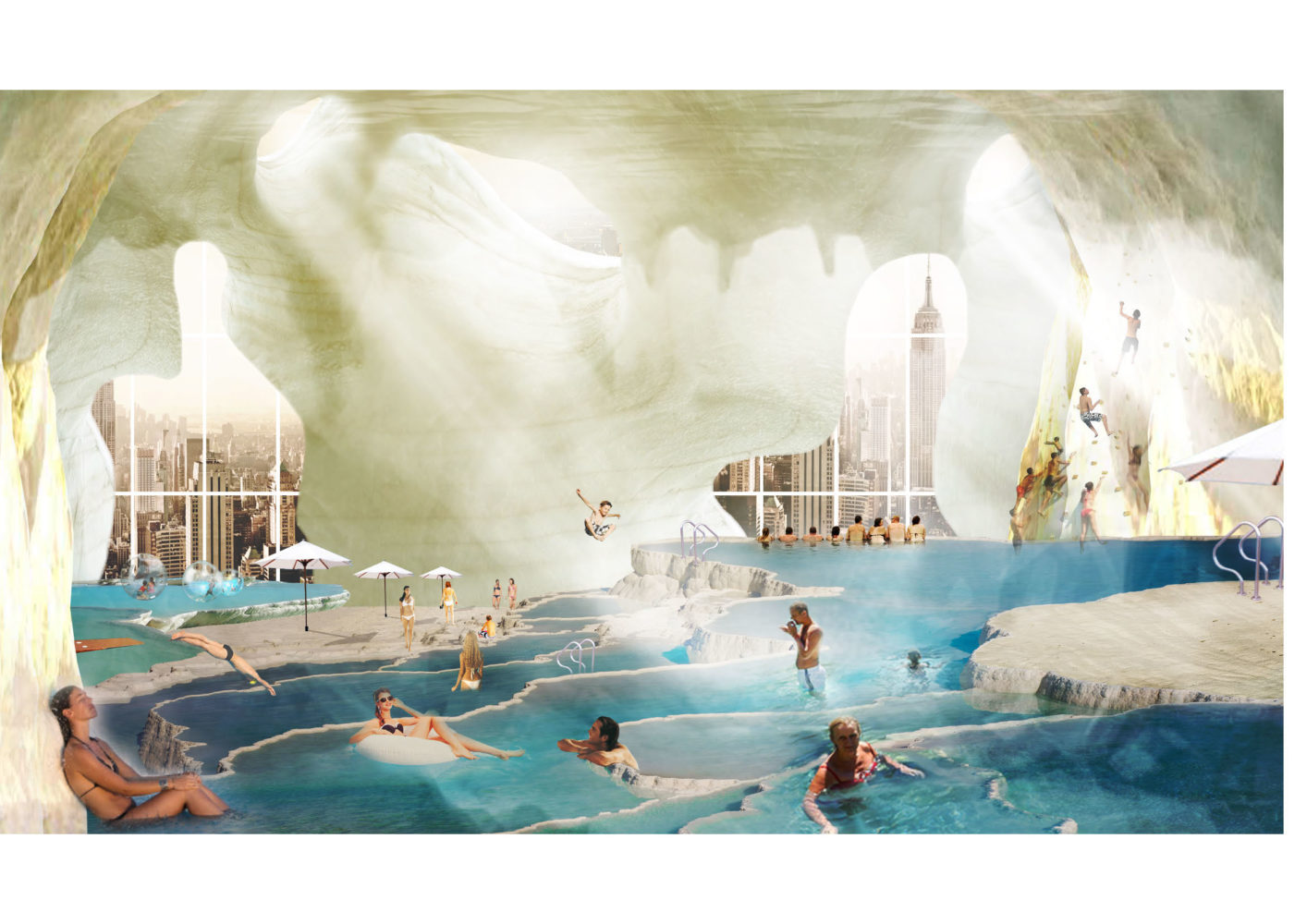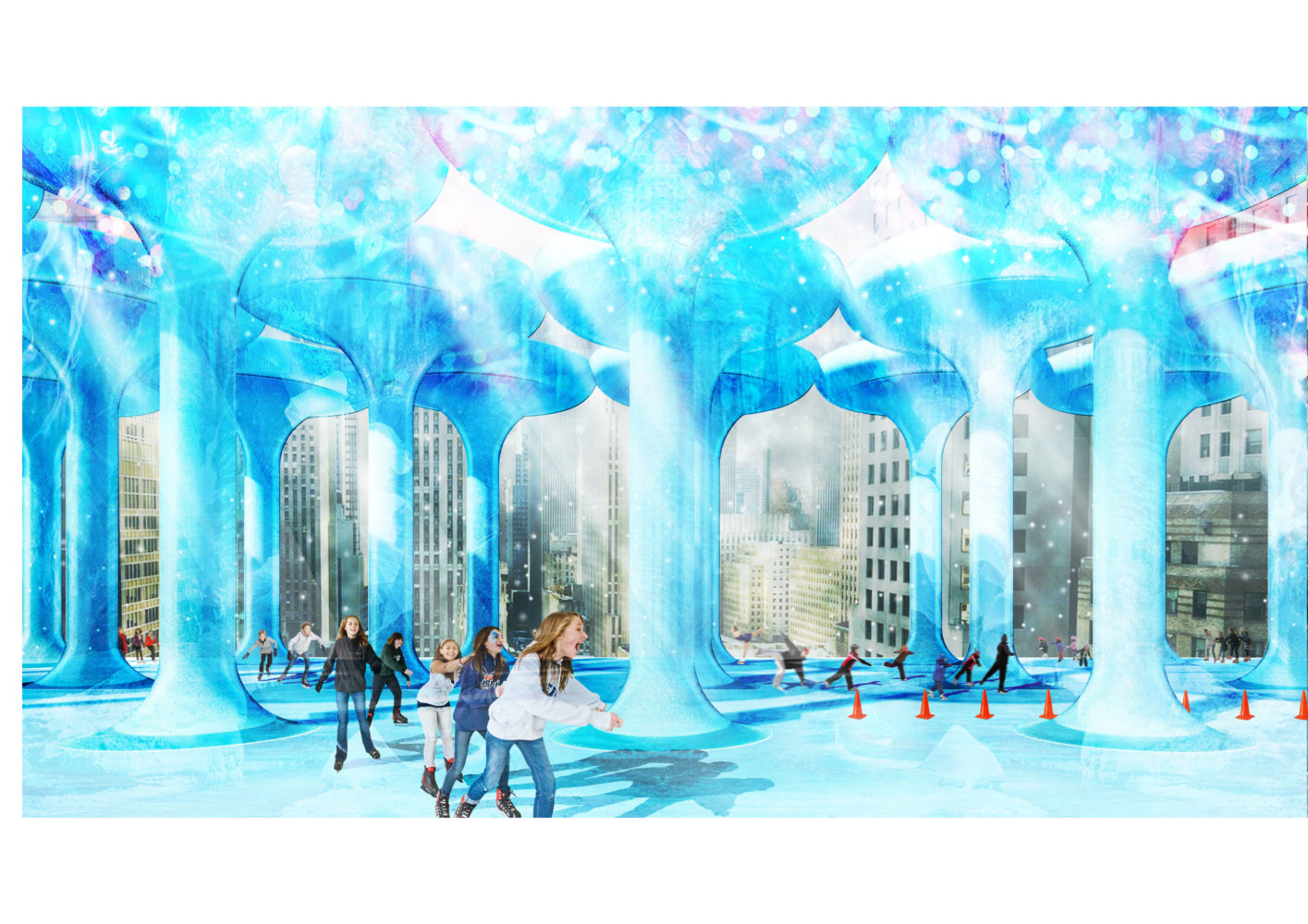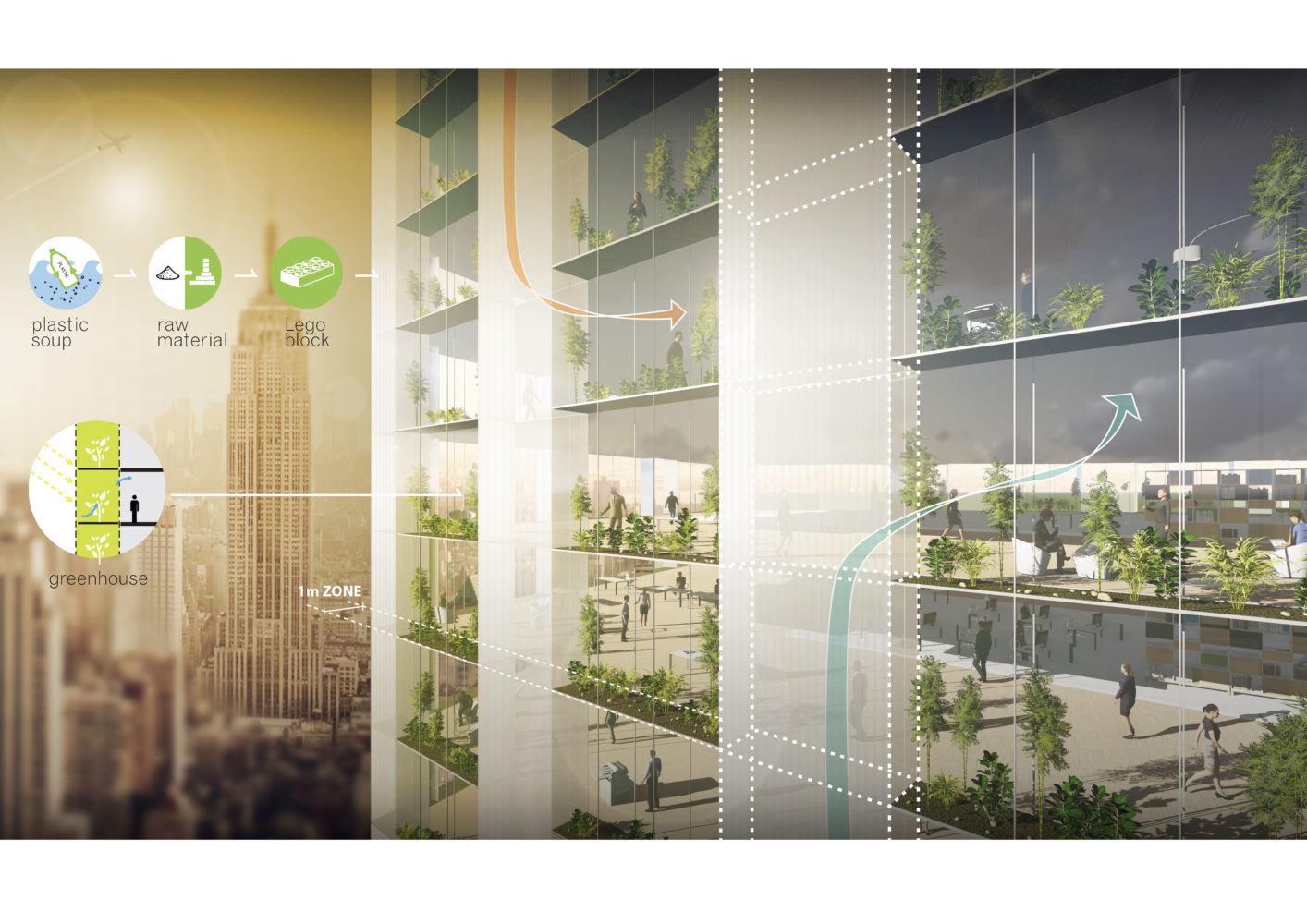 We are happy to tell you more.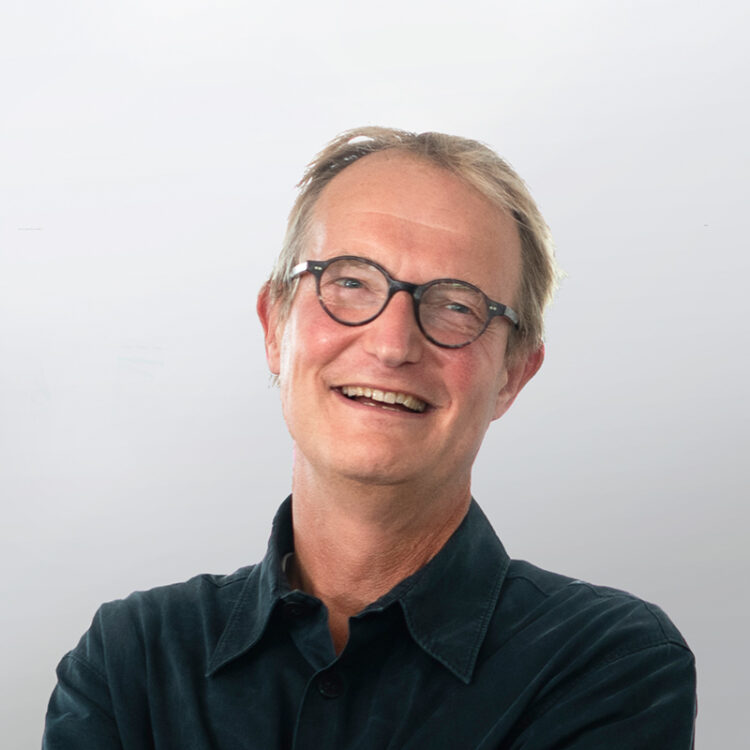 Erik van Eck MArch
Architect director
Related expertises
We are proud of the fact that our clients identify themselves with our architecture and working methods. Our portfolio consists of exciting projects: from small redesigns to complex new buildings and complete master plans. We are known for designing high standard environments for education and research and for transforming monuments; for our involved collaboration and our self-evident use of sustainability measures in our designs and for our extensive experience with an integral collaboration process.