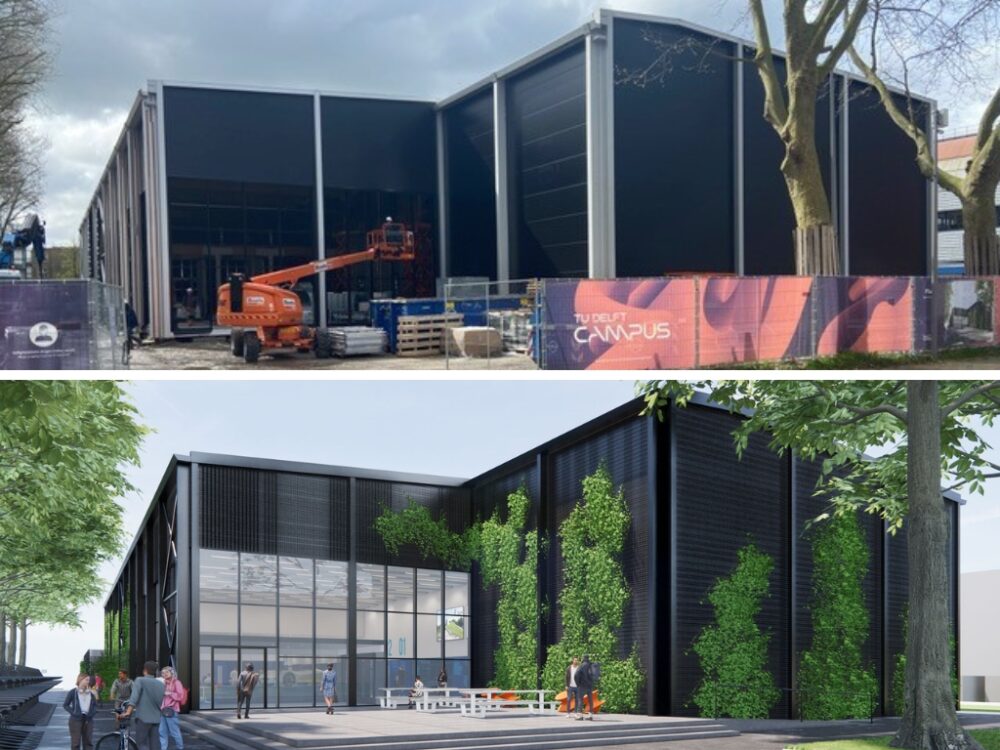 Temporary education building Flux on the TU Delft Campus is being constructed at a rapid pace thanks to its modular construction method. A visit to the construction site shows that the contours of the building are already visible (top left). We can already envision the end result (below left). From September 2023, Flux will be available for 750 TU Delft students.
The modular construction method ensures that the building can be constructed quickly and efficiently. This method of construction is also sustainable. Because after the period of use, the building can be dismantled and rebuilt in another location. The university can find a new purpose for it, or it can be put to another use.
The character of Flux will become more and more visible in the time to come. There is a focus in this design on:
Flexibility in functions: the building offers space for both frontal teaching and collaboration
Individuality: interior design that radiates the identity of TU Delft and offers space for encounters
Sustainability as a priority: the building is equipped with e.g. solar panels, a heat pump, reused materials and refurbished furniture
Future: modular construction that is movable and reusable, so that the building also offers added value in the future
Curious to know more? Read more here.