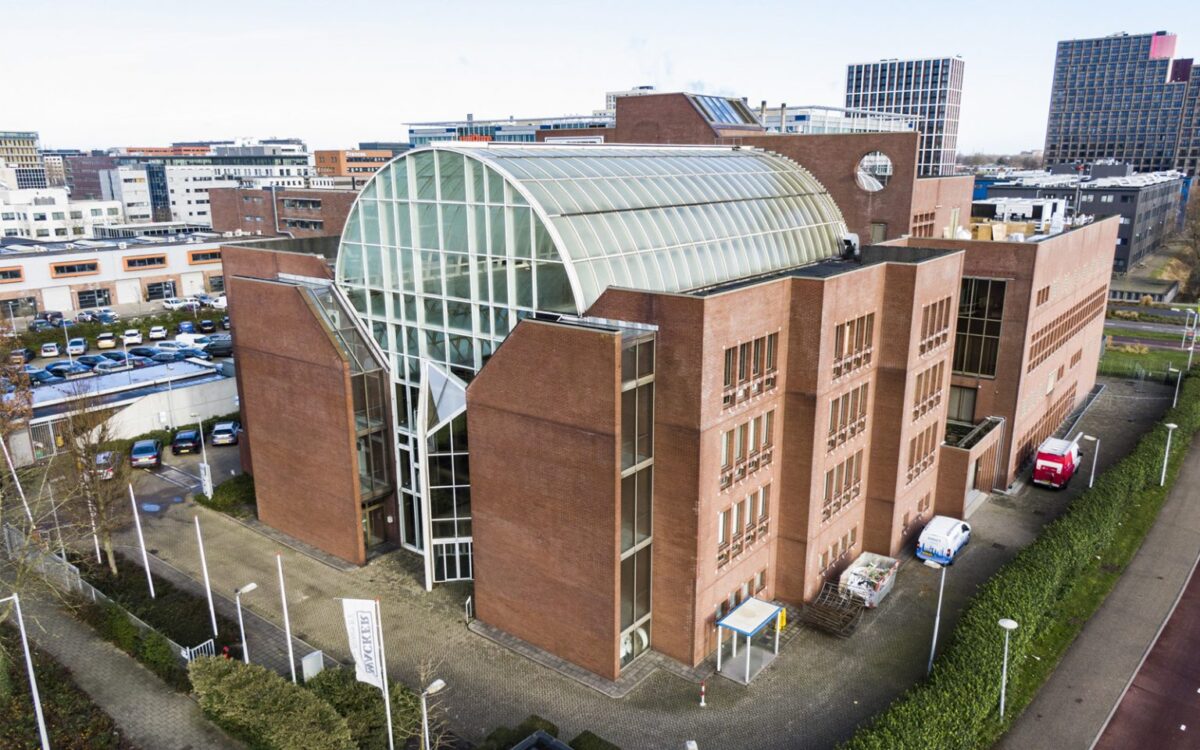 The German company Wacker Chemie expands their production facility in Amsterdam. We are helping the biotech company with the transformation of their current accommodation. This spring, the first phase was completed. The offices have been renovated, with a doubling in the amount of work stations as a result.
Production facilities
The facilities of Wacker have been housed in a remarkable building. It was designed by the Italian Dante Benini using Dutch brick architecture. We are transforming the building in such a way that the architectonic values are retained for the surroundings. The transformation will be organized in phases, in order to allow the continuation of the production of Wacker. Because of this transformation, Wacker will be prepared for future growth.
Transformation offices
During the first phase, we have supplied the building with open office spaces. This new organisation of the workstations is set up on a small scale. Co-workers can work calmly and concentrated, or use one of the silent workspaces. Glass walls and new sightlines to the outside create an open and composed atmosphere, while allowing daylight to reach into the building. The colours and circular materials amplify this 'light' ambience. On the two floors, work cafés are placed for both informal meetings and lunch.
New cleanrooms
For the increase in production capacity, we are designing two new cleanrooms. The first cleanroom has just been completed. After the summer, a second one for the fermentation process will be placed on the ground floor. Upon entry, the atrium will reveal what is happening inside of the building. This transparent design strengthens the connections within the Wacker-community. This includes the new atrium. After the summer, it will boast interior gardens as places to meet, using varied timber seating and an abundant podium staircase at the entrance.
Entrance building
De municipality is developing the mixed neighbourhood where Wacker is located, in order to incorporate living, working and leisure (Amstel III). Near Wacker there will be a square with restaurants and shops. We adapt to these developments in the design of the entrance building. Pedestrians will have a clear passage towards Wacker. The detailed design of the building will incorporate warm materials and a green roof. The expression will suit the 'neighbourhood-feeling' of the future area. It will be a multifunctional entrance building, including bicycle parking for the facility's 130 employees and a 10KV-transformator facility. The construction will start after the summer.