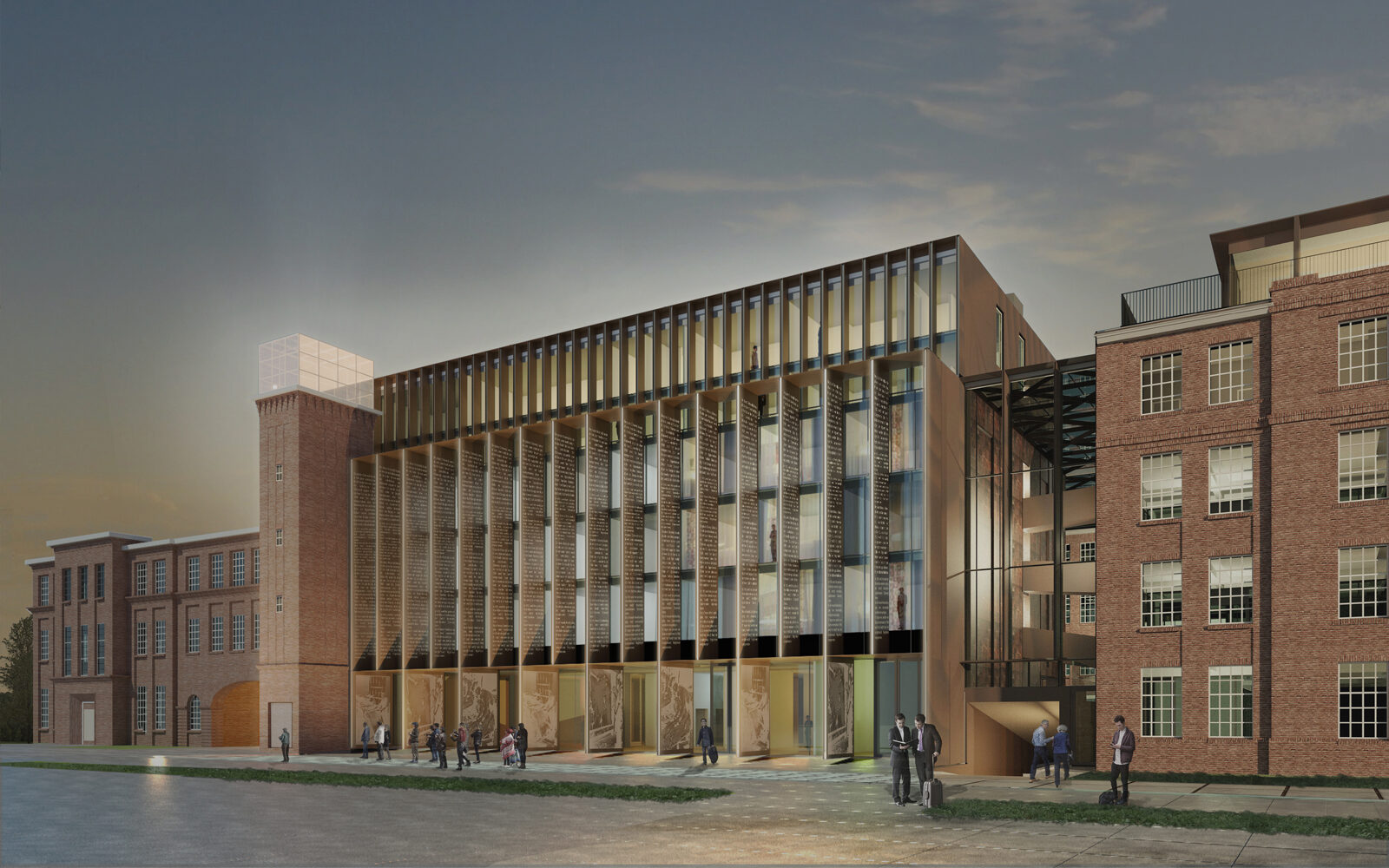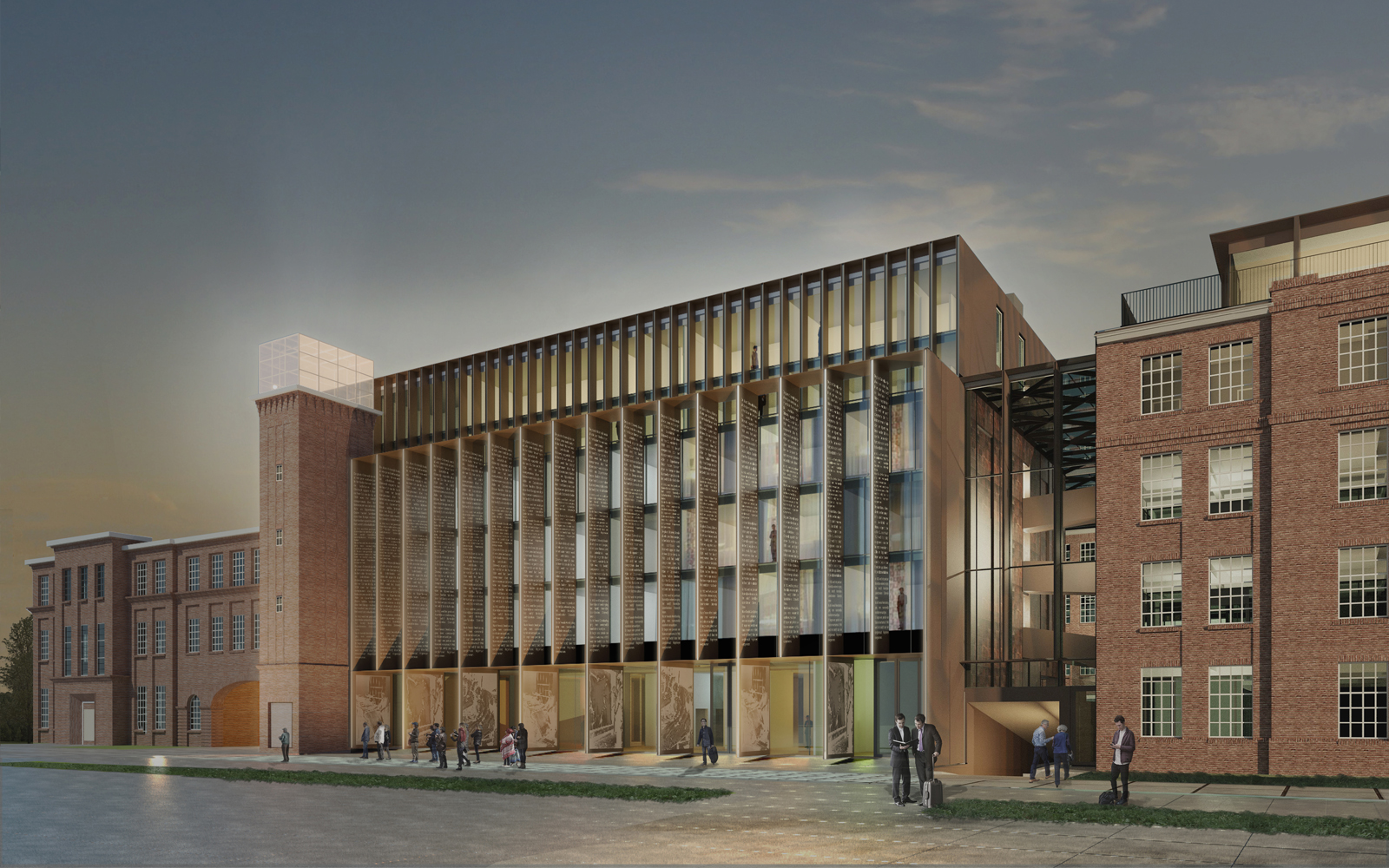 Transformation U-building KVL Leerfabriek
Oisterwijk, Nederland
2018-heden
Situated in Oisterwijk, North Brabant, lies a unique and lively historic industrial heritage to work, live and relax in. The Koninklijke Verenigde Leder (KVL) (Royal United Leather) terrain, formerly home to the largest tannery of Europe, contains a multitude of buildings that have recently been repurposed.
The most prominent structure at the center of the Leerfabriek is now ready for a transformation: the U-building. With Polimeks as client the existing structure has been transformed into a multifunctional complex with hotel, restaurant, wellness, foodcourt, lofts and offices for cultural and crafts-related companies and has a total size of 13.600m2.
A large part of the original structure will remain in the new design, while the whole complex will gain a new function, including a transparent rooftop addition of lofts. One part of the building was demolished to make space for a new parking garage and hotel. The hotel has been carefully fitted into the existing ensemble and tells the story of the leather factory using images on the lamella facade. The buildings are joined together with a covered atrium that forms the heart of the complex and the transformation of the Leerfabriek.
Team:
Ir. Aldo Vos
Ir. Ruud van Ginneken
Technical Designer:
Ing. Guido Hartman
Bouke den Ouden
Marc den Heijer MSc
Interior Architect:
Ir. Tessa Barendrecht
in collaboration with Polimeks (client), Huygen (services and building physics) and Tielemans (structural)