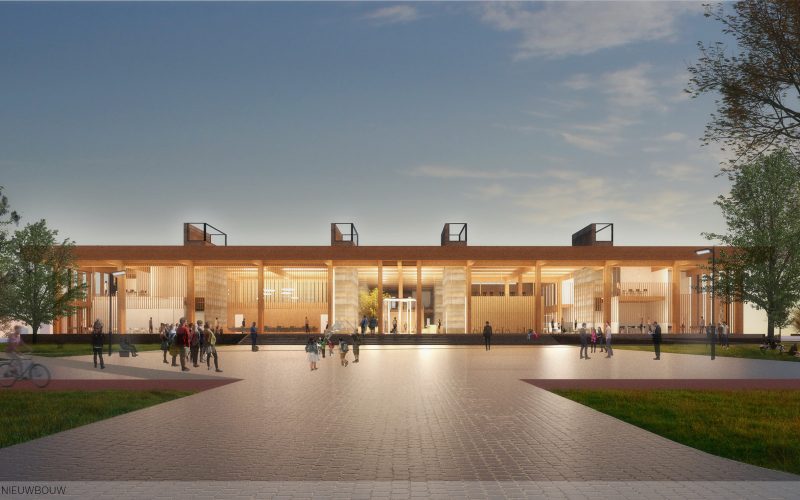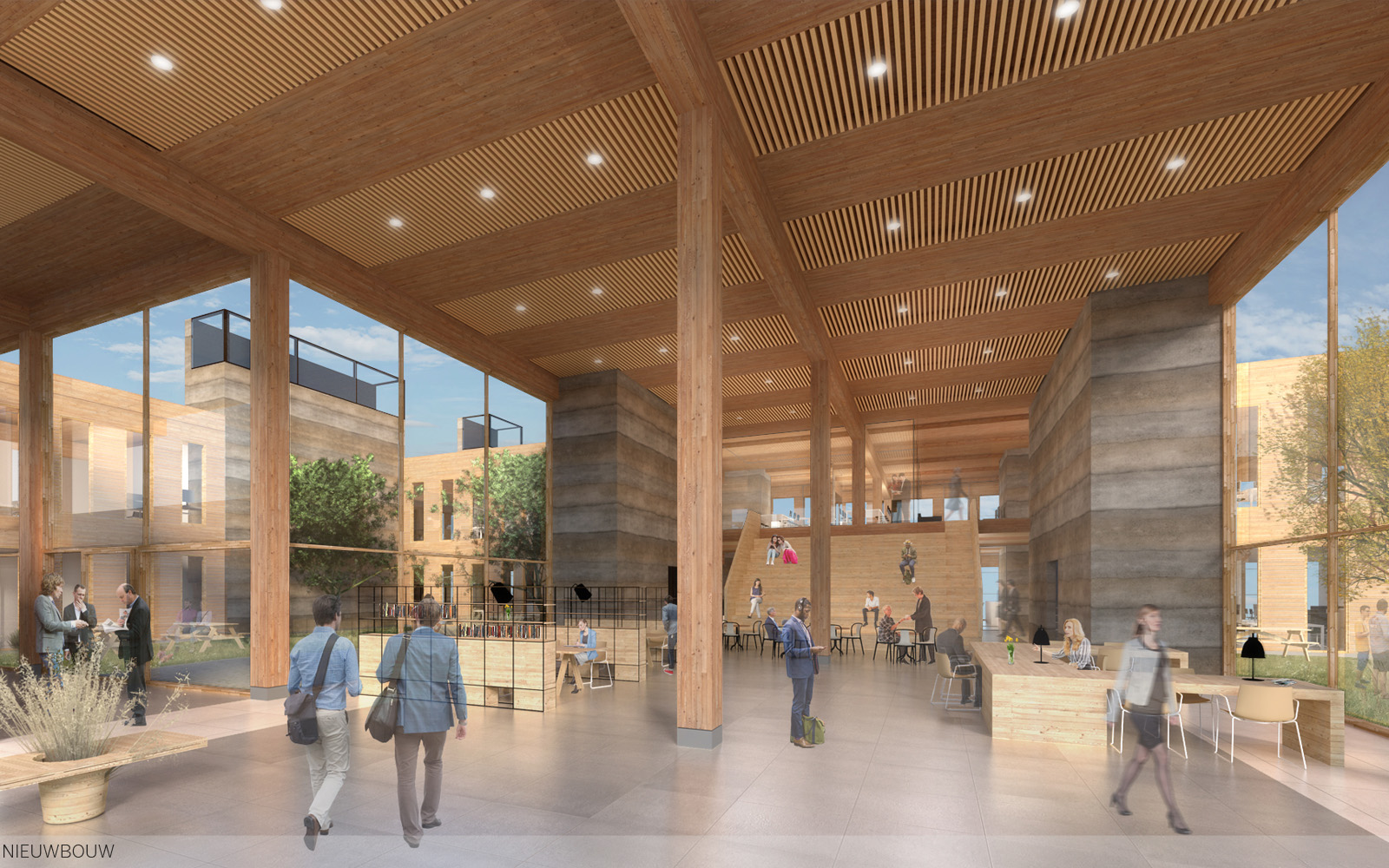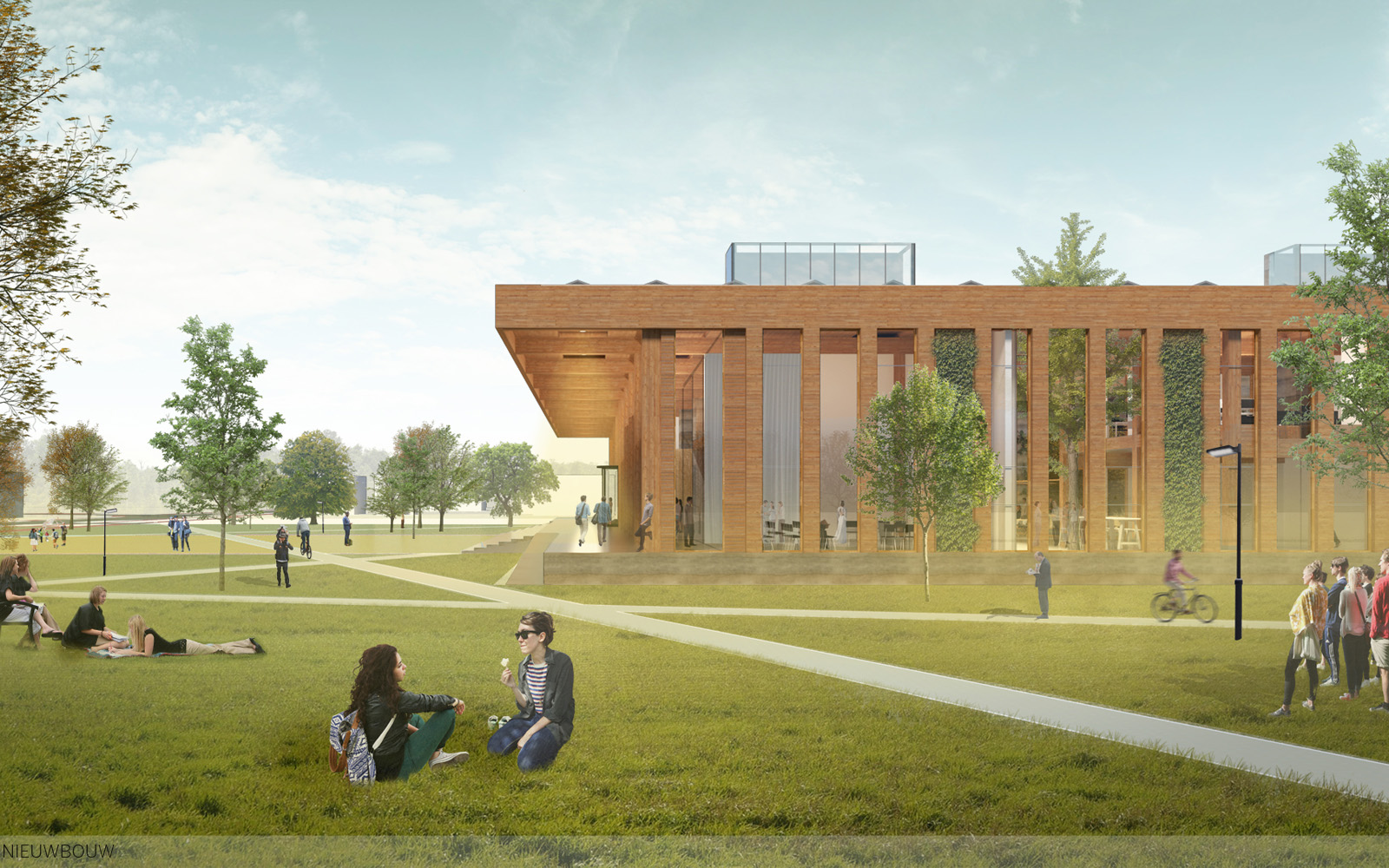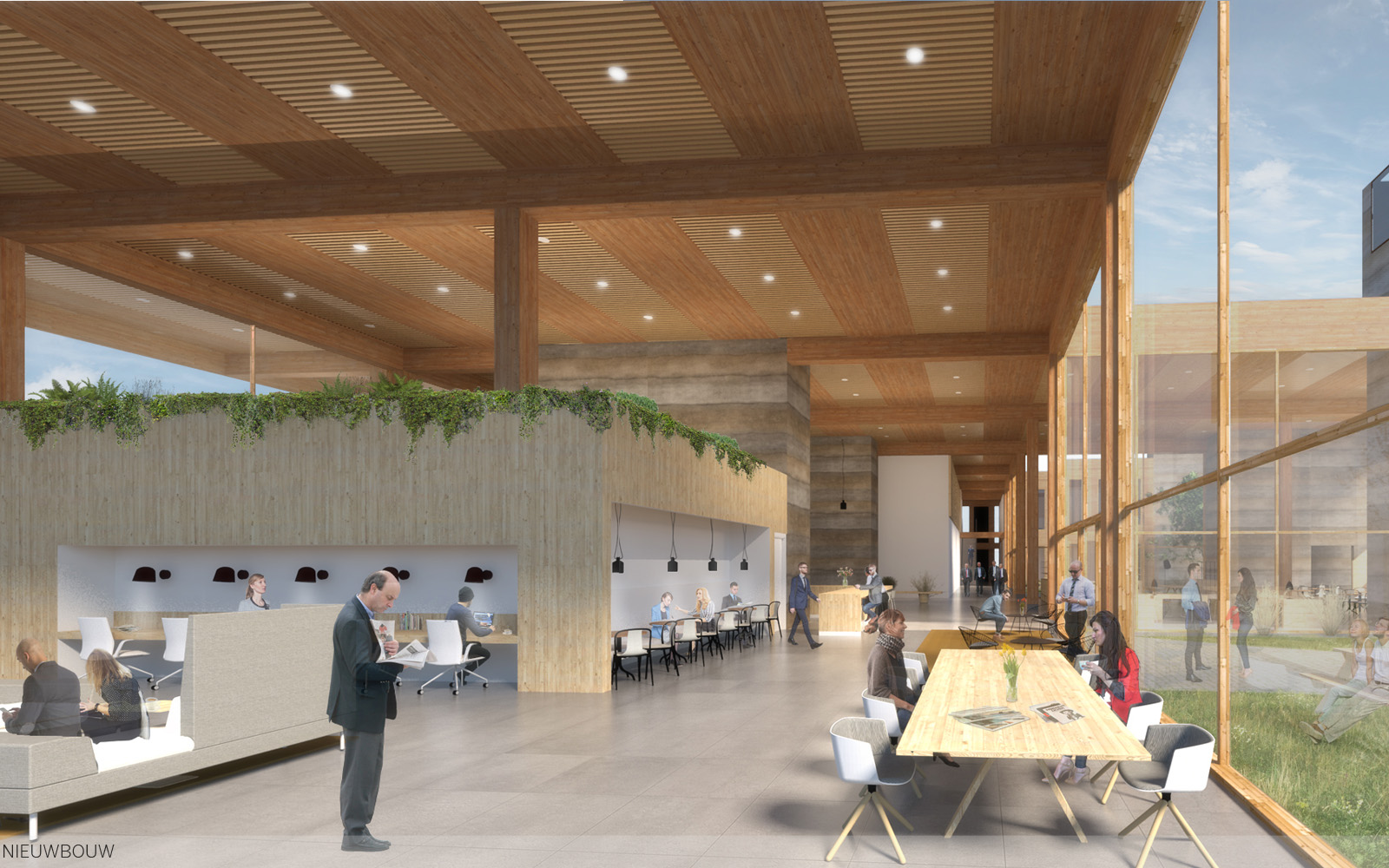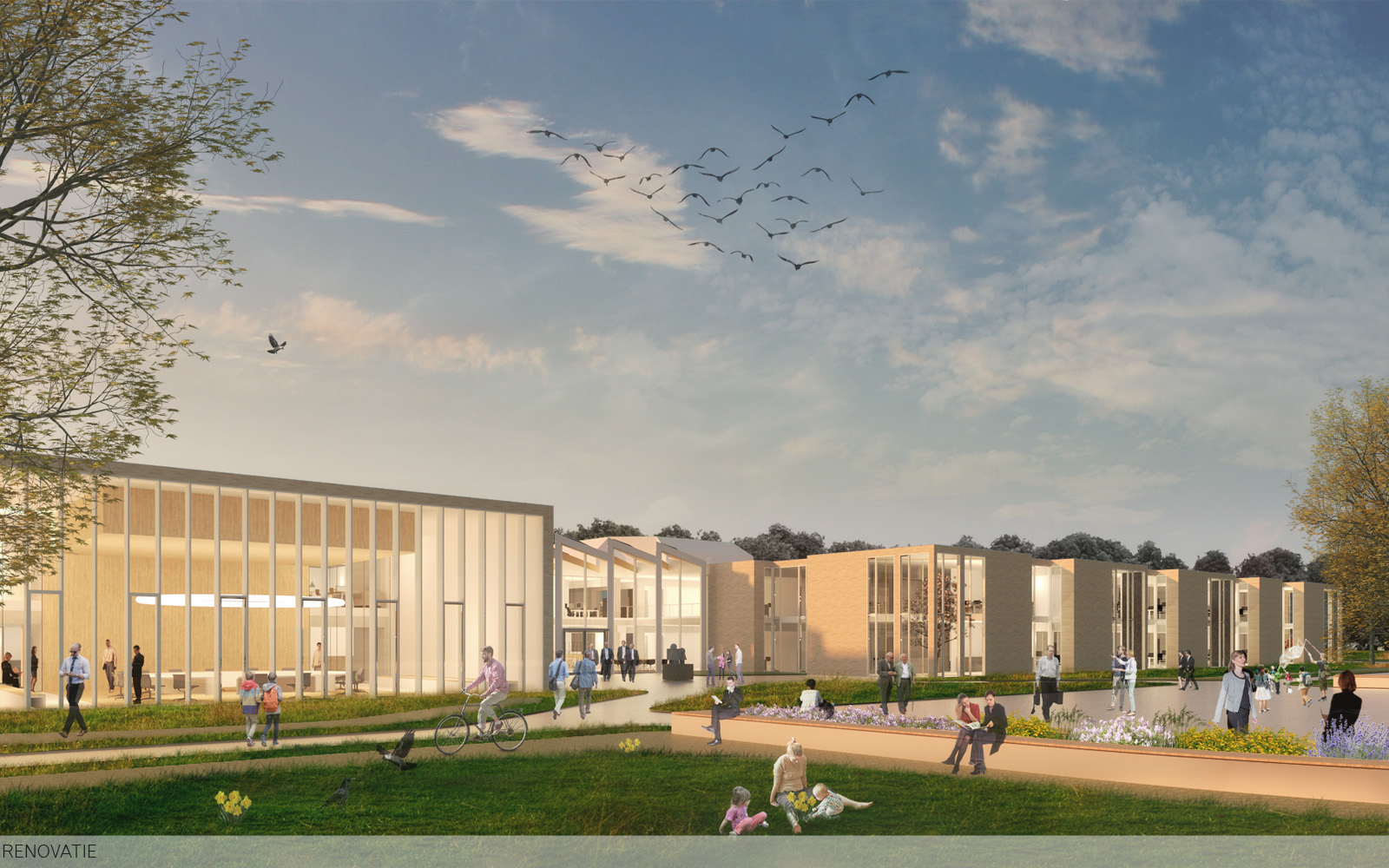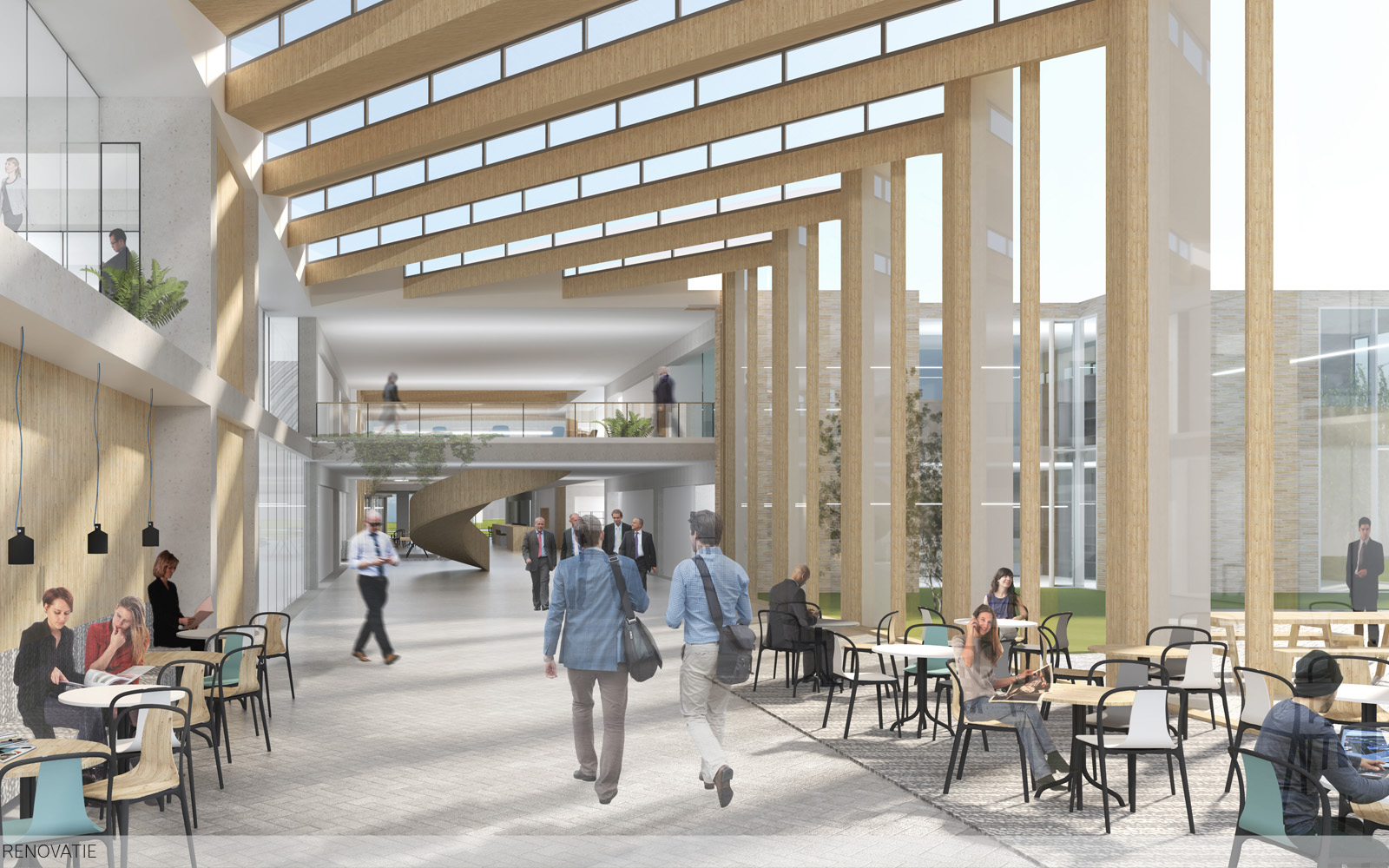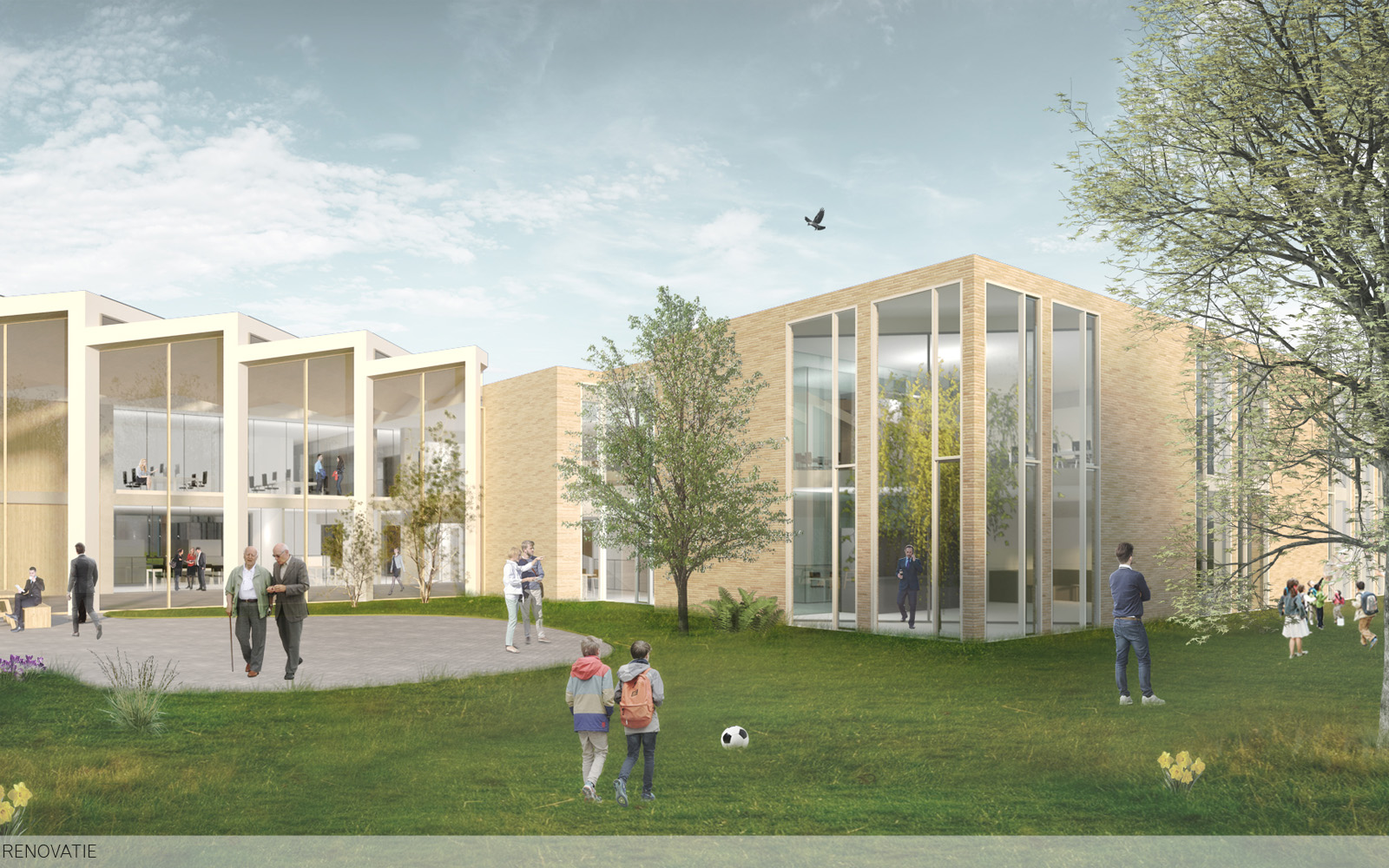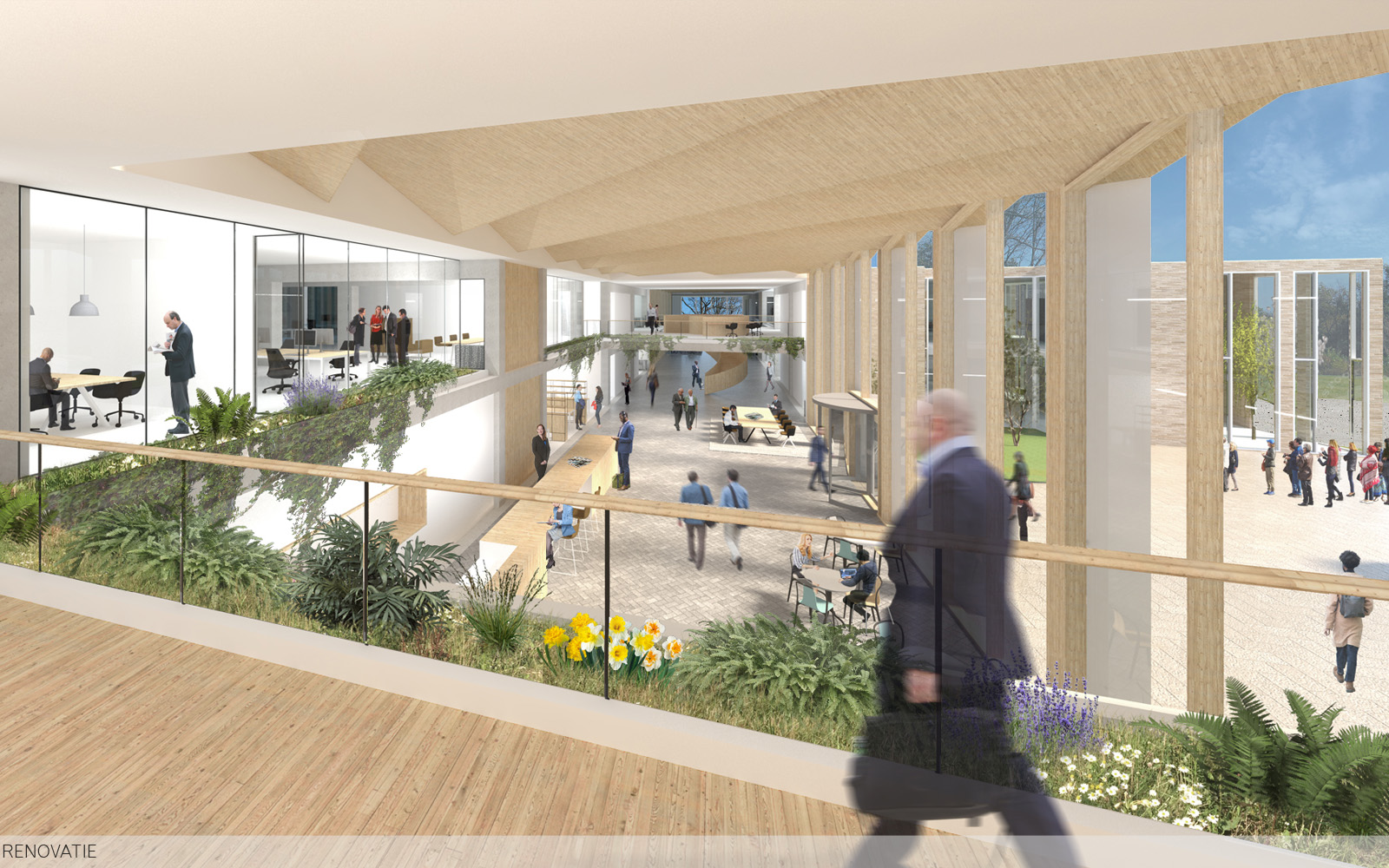 Voorst, the Netherlands
2017-2018
The municipality of Voorst had requested us a concept for a new design as well as a renovation design for their current city hall. The building is designed in 1982 by Broekbakema. The new building is supposed to be an 'energy neutral house for the municipality' and it is destined to make way for a more flexible, accessible and futureproof organisation.
The renovation design will re-use the existing concrete skeleton completely. The façade does not meet the current energy- and comfort requirements, thus it needs to be replaced completely. The existing hallways will be transformed to a structure with a free floorplan and a meeting place in the heart of the building. Here, you can find an information desk, a small restaurant, a meeting centre and consultation places. Also, there will be space reserved for plants and art. The new council chamber will be directly visible from the street. The wedding hall will have a free view towards the rose-garden at the back.
The new design is completely circular and even more energy sufficient. Due to an underground air-labyrinth and twelve solar-chimneys, the building will be ventilated in a natural way. This save a lot of energy with a minimum of installations. The main loadbearing construction and the facades are made completely from wood. The labyrinth, the chimneys and the loose furniture will be made from spare materials from the old building. With his pompous driveway, the parallel situation on the public road and the terrace makes references to the typology of the 19th century Voorster manors. The wedding- and boardroom, the meeting center, the information desk are situated on the front of the building and the workspaces are situated on the back, surrounding two patio's.
We want to thank the municipality for their trust in our firm. That gave us the opportunity to focus completely on the realisation of the ambitions we set.
Architect:
Ir. Aldo Vos
Ir. Sandra Sánchez de la Garza
Ir. Bernard Oussoren
Ir. Tessa Barendrecht
Bouwfysisch en installatietechnisch advies:
Erik Meijerink, DGMR
Projectcoördinator:
Ing. Steven Schulze